Blog
November 17, 2023
Principal's Blog November 2023
Image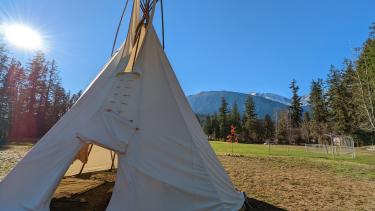 Dear JVH Students and Families,
As we near the end of November, it's incredible how time flies. Before we know it, we'll be in the midst of winter break, enjoying a well-deserved holiday. But before that, let's focus on some exciting upcoming events: our first Learning Update (report card) on November 27th and an eagerly anticipated Drama Class performance on December 13th and 14th. However, there's more to celebrate—a couple of recent events that are fostering connections and nurturing engaged learners.
Last week was an absolute highlight showcasing our students' remarkable progress as connected learners, perfectly aligned with our school's priority.
Our annual Remembrance Day assembly held last Friday was a deeply respectful and moving experience in the Lighthouse Theater. Guided by grade 11 student Emerson Zuk, our students orchestrated a heartfelt tribute. It wasn't just an event—it was a tapestry of emotions and views on Peace. Grade 3-4 students, along with their grade 11 buddies, expressed their unique understandings of peace, painting vivid interpretations.
The walls adorned with student artwork were a colorful portrayal of Peace through different lenses. Emma Gillies' recital of "Flanders Fields" struck a chord, resonating with the solemnity of sacrifice. This assembly wasn't just about history; it was a profound demonstration of our students' emotional and historical connections, showcasing the essence of connected learning.
Additionally, eight JVH students attended the impactful Student Leadership Conference at Salmo Secondary. Themed "Future Ready," this symposium buzzed with ideas and inspiration. Over 100 students, including trustees, teachers, and district staff, participated in a day bursting with possibilities. The event connected students with professionals and peers from various backgrounds. Stay tuned for updates on the action project they'll be choosing for the school.
Conversations at the symposium covered vital topics like sustainability, careers, and essential skills. It provided a platform for our students to explore real-world connections. Engaging with diverse perspectives broadened their horizons, shaping their understanding as future leaders and caretakers of our world.
The connection between these events and our goal of connected learners is clear. At the Remembrance Day assembly, students emotionally connected to history, understanding the significance of peace and sacrifice. Meanwhile, the Student Leadership Conference showcased our commitment to connected learning in a fast-paced world, broadening students' perspectives and linking classroom learning to practical life.
These aren't just events; they're pivotal moments in our students' journey towards empathy, critical thinking, and global awareness. By actively participating, our students are not just learners; they're active contributors shaping their learning journey, preparing for a complex and interconnected world.
Your support as parents is crucial in nurturing this spirit of connectedness. Encouraging conversations about global events and embracing diverse perspectives at home reinforces lessons learned at school, shaping well-rounded individuals.
In essence, both the Remembrance Day assembly and the Student Leadership Conference embody our dedication to nurturing connected learners. These experiences aren't just events—they're foundations supporting our students' growth into compassionate, informed, and engaged citizens.
Thank you for being part of this journey in fostering a community of connected learners, committed to making a positive impact on the world.
Warm Regards,
Ron