Blog
September 26, 2022
Principal's Blog Sept 26, 2022
Image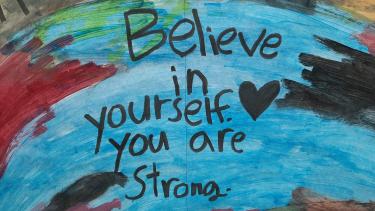 Greetings JVH and Jewett Families
It's hard to believe the first month of school is almost over, but here we are with October on the horizon.  It has been a very successful startup from our perspective, with staff and students busily getting themselves organized for all sorts of learning opportunities.  Here is a rundown of all you need to know
Jewett Elementary
Hannah and Cheyenne have been appreciating the wonderful fall weather and the opportunities to take students outside for field explorations, including the trails through the forest and surrounding areas.  Thanks also to Rielle who has been supporting Hannah on Thursday mornings when they have been team teaching the literacy activities.  We had a successful Volunteer Orientation last week, with several parents attending and learning how they can support their class.  On the horizon for Jewett is a fire drill tomorrow morning (Tues Sept 27), Orange Shirt Day activities throughout the week, and at some point setup for the teepee. 
JVH
Several activities have taken place this month, one of the highlights being our Parent Meet and Greet on Sept 21.  Over 50 families joined our staff for an evening of introductions, and conversations about the incredible opportunities our students will have for learning.  We are also pleased to have our Exploratories up and running for Secondary students on Wednesdays, with Robotics, Drama, shop, fitness, Spanish, Art, and Foods being offered and well attended by students.  Also on Wednesdays the Wellness Hub is open with our community doctors attending and seeing students as needed.  Thank you to everyone for your contributions to our school, and for making it such a safe and welcoming place to be.  As you can see, there is a lot of vibrant energy in the building which is bringing a very positive energy to our work. 
Food for students has also been a priority for us, with the Hot Lunch service beginning this week and the Aboriginal program offering morning muffins and beverages on select days.  Our team is working on a breakfast offering as well; we hope to have this up and running in the next week and may be looking for parent volunteers to give us a hand.  Contact Mr. Sherman in the office if you have some morning time you can offer a hand for this. 
We are also very thrilled to see our partner groups arriving and sharing our space for all manner of activities and services in this "post C world".  Starting this week, our Community Services partners including counselling, Art explorations, and the KULYN Youth Network have begun their offerings from the school, which is great to see.  Also started are Glynis's after school Dance Program, as well as Pickleball and Garage band.  Coming soon, Minor Baseball!  So wonderful to see our building reinvigorated with so many options for students and the citizens of Kaslo, welcome one and all! 
Going forward, this week we have Orange Shirt Day activities, recognizing the legacy of the St. Joseph Mission (SJM) residential school commemoration event held in Williams Lake, BC, Canada, in the spring of 2013.  It grew out of Phyllis' story of having her shiny new orange shirt taken away on her first day of school at the Mission, and it has become an opportunity to keep the discussion on all aspects of residential schools happening annually.  You may have already seen the announcement of what's happening at our school, if not check it out at https://jvh.sd8.bc.ca/announcement/orange-shirt-day-thurs-sept-29
Also on the horizon are the upcoming events organized by Student Parliament, including the Terrry Fox Run at the end of the day next Thursday October 6th.  In partnership with our office team, you can also expect to see details about the Remembrance Day assembly in November and how student voice and leadership will be front and center in this event
Last but not least, October 5th will be Student Photo Day where individual photos of students will be taken.  
A request I have, which has come up a number of times in our staff conversation, is that a representative come forward to lead our Parent Advisory Council.  PACs are a valuable ally in our work, and as we are moving into the school year we would love to partner with our parent team to build additional options for students and ensure parent voice is heard in our schools. If you are interested in this, again please reach out, we'd love to hear from you and build this connection. 
I hope this message finds you well, and thanks again for the opportunity to work with your wonderful children.  We are grateful for all your support and kind words as we move forward into the year.  
Regards
Ron Sherman, Acting Principal
Jewett Elementary/JVH K-12 School
Image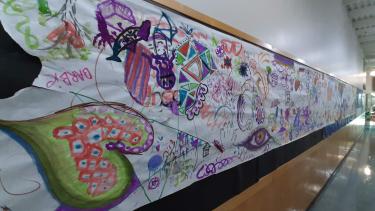 Image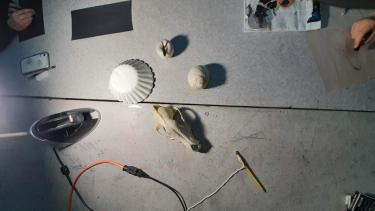 Image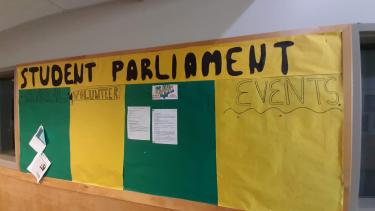 Image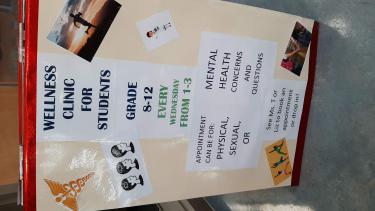 Image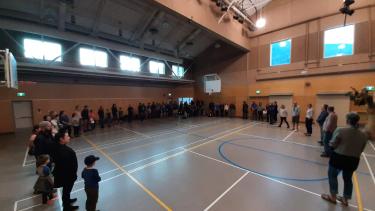 Image